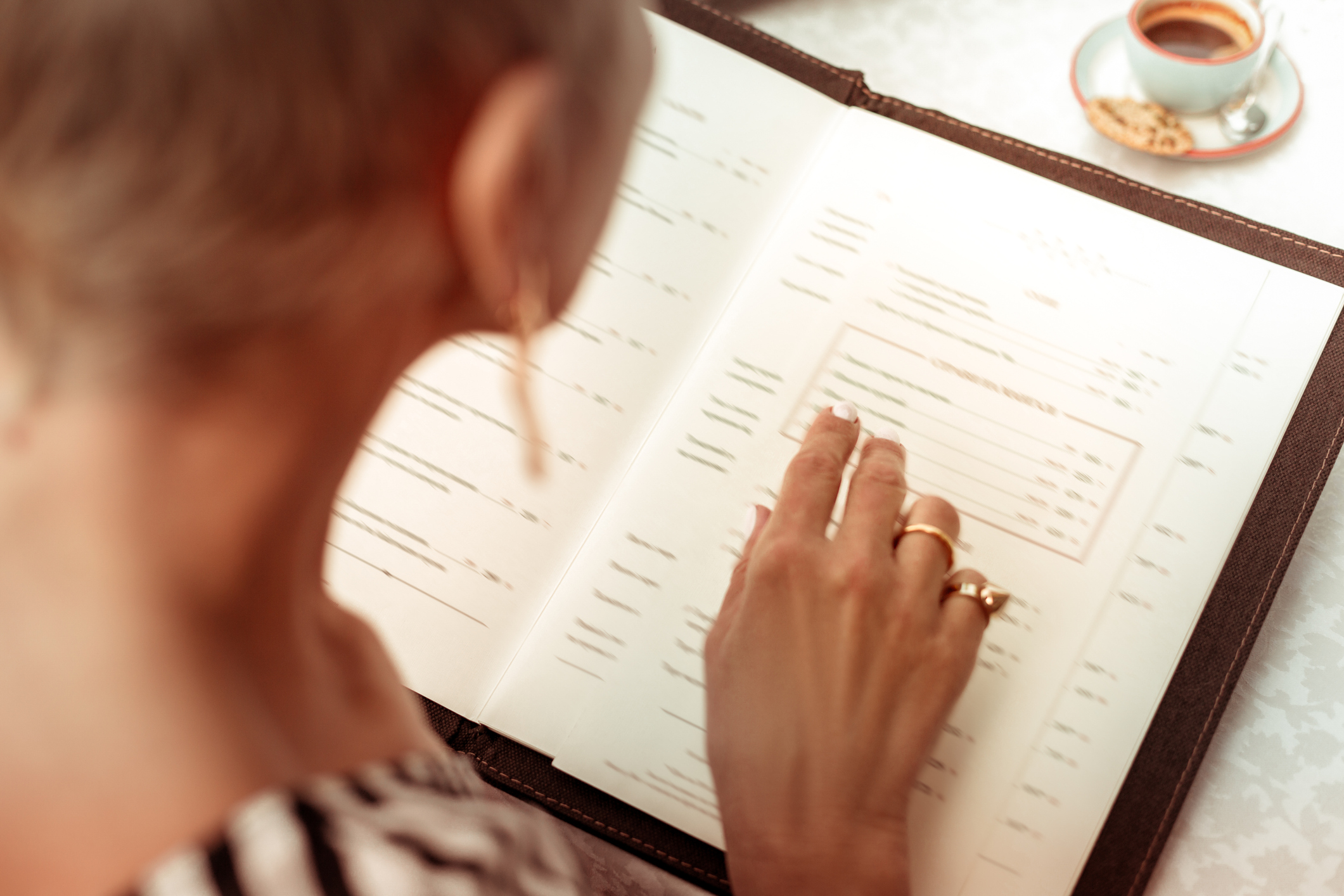 With the American Society of Hematology (ASH) Annual Meeting & Exposition and the San Antonio Breast Cancer Symposium back to back, I'm writing two restaurant scripts, doubling your dose (especially if by some chance you are a hematologist who also takes care of patients with breast cancer or vice versa). In any case, choose your city and make a reservation!
First, Orlando, site of the ASH meeting:
The big news in Orlando this year is the arrival of the restaurant Jaleo from Chef José Andrés. Mr. Andrés is a chef-humanitarian and Nobel Peace Prize nominee who distributed millions of free hot meals to people in Puerto Rico after Hurricane Maria and fed thousands of migrants in Tijuana. Eating at Jaleo is like taking a trip to Spain: paella with heaping mounds of rice, fish, meats, and vegetables; the prized iberico de bellota (thinly sliced ham aged up to 48 months from the leg of free-range pigs who gorge on their favorite diet of acorns); cristal bread, rubbed with smashed garlic and tomato; patatas bravas (perfectly cooked chunks of potato, swathed in spicy tomato sauce and aioli); and much more.
Major bonus: Jaleo is a 7-minute walk from The Polite Pig, where they make Gideon's Bakehouse cookies twice a day, at 11 am and 4 pm. Line up early; these monster treats sell out within 5 minutes. Weighing an impressive half-pound each, the cookies are great for sharing—or eating slowly by yourself over several days. My personal favorite: pistachio toffee dark chocolate, the starter cookie for Gideon newbies. Or you could just go straight to the triple chocolate chip (which is actually five kinds of chocolate).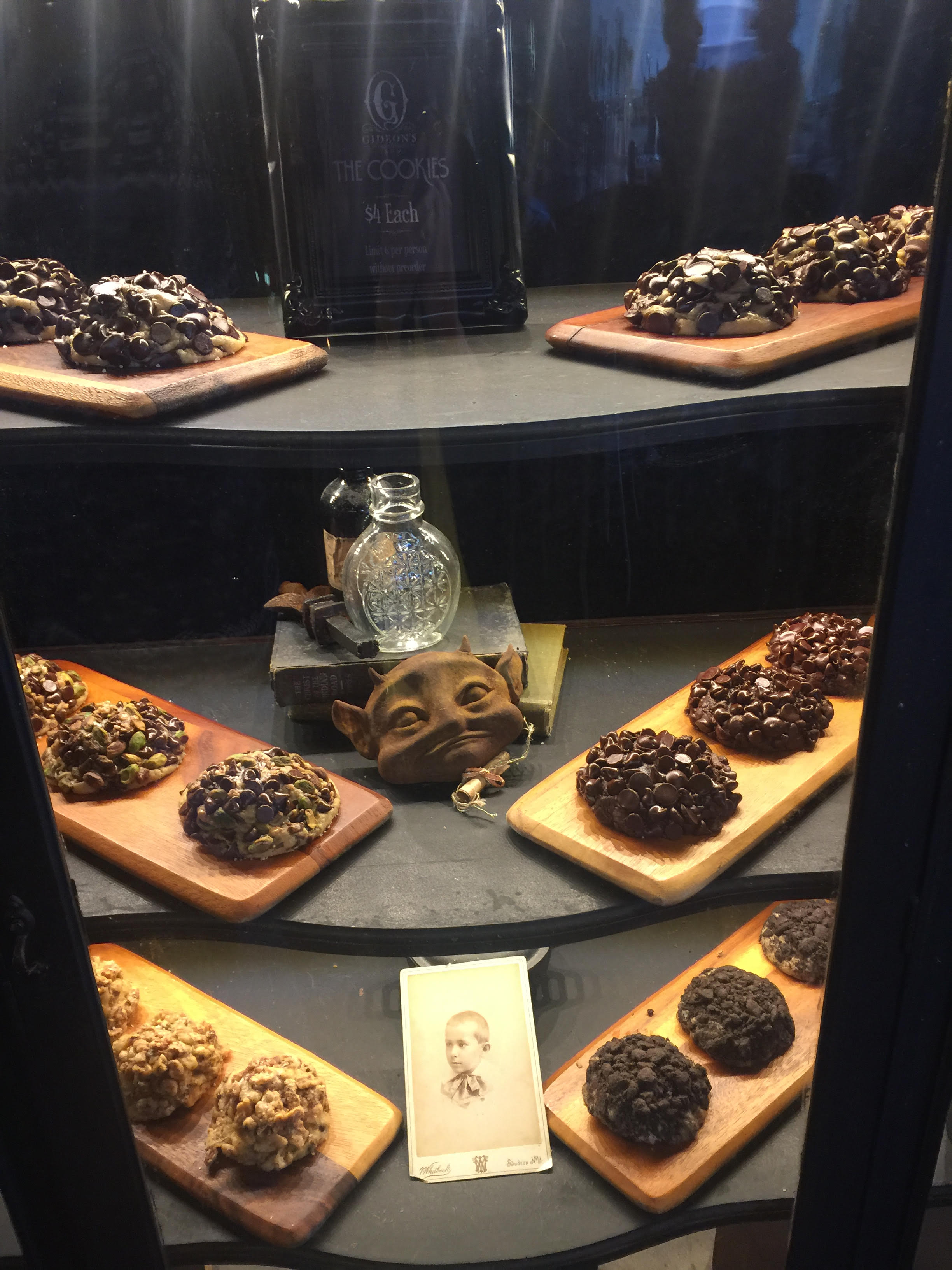 Gideon's Bakehouse
You also can't go wrong with Ravello, a casual and modestly priced Italian restaurant at the Four Seasons Hotel. This year I'm going to try another casual restaurant in a beautiful setting: Whisper Creek Farm: The Kitchen. It's American comfort food from the farm and garden of the Ritz Carlton. If nothing else, the surroundings will offer a soothing counterbalance to meeting madness.
If you have time for a half-hour ride from Orlando, there are a number of good restaurants in Winter Park (4 Rivers Smokehouse, Bulla Gastrobar, and The Ravenous Pig come to mind). On the way up there, you can stop at East End Market, site of the Gideon's Bakehouse mothership. Here, you can preorder cookies a day in advance. For the faint of heart, you can buy Gideon's Cookie Bites; they're a quarter the size of the original behemoths, but they're also dipped in chocolate and sprinkled with toppings, so nobody goes home hungry.
On to San Antonio, both the city and its eponymous breast cancer meeting:
First, it must be said: DO NOT eat at restaurants on the Riverwalk. You may be tempted—it's convenient, and the river, especially in early December, is beautiful to walk along. But I am begging you not to fall into that particular tourist trap, especially when there are so many great choices in San Antonio!
For a magical night, get a reservation at Mixtli, a sophisticated haute cuisine Mexican restaurant. It's in a boxcar—with a stylish interior. The chef-owner partners, Rico Torres and Diego Galicia, were named Best New Chefs by Food & Wine in 2017, they've been called "reinventors of American Mexican Food," and have been recognized by the James Beard Foundation for excellence. Only 12 diners a night get to experience dinner at Mixtli, which is an Aztec word for "cloud." Just as clouds change, so does the menu—it's revamped every 45 days. The chefs do their homework, often adapting centuries-old recipes in their effort to serve authentic dishes. Each course has an amazing backstory the chefs are happy to share. In some weird quirk of Texas liquor law, the wine and beer pairings are donated by the chefs, who are full of culinary surprises that never disappoint. Here's a taste:
If you crave Mexican food that is less ethereal, but still satisfying, go to Rosario's, a classic Tex-Mex eatery. There are two locations; the one at 910 South Alamo is within walking distance of the Gonzalez Convention Center. Rosario's is known for its large selection of tequilas; its fantastically smoky salsa that emphasizes flavor over spiciness; and reliable, stalwart dishes such as enchiladas, tacos, and nachos. Insider Tip: It's not on the menu, but when it comes time for dessert, be sure to ask for a plate of sopapillas, a hollow puff of lightly fried pastry covered with sugar, onto which you must drizzle honey. You can get a half-order of six sopapillas, and even if you can't finish that many, the dish is so inexpensive (just a few dollars), it's worth it.
You can take a nice long walk (or barge) north along the Riverwalk to the Pearl Brewery area. (It's only about 10 minutes by car, but the route, while faster, is less romantic.) At the Pearl, you'll find lots of great restaurants.
Built on the grounds of a brewery from the 1880s, Pearl has a long and storied history, complete with the ghosts of brewmaster Otto Koehler and his wife Emma hovering overhead. In a house nearby on Hunstock Street, Otto was shot dead in 1914—maybe by Emma, or maybe by his mistress. No one was ever convicted of the crime. But with poor Otto in his grave, Emma joined a line of widows from the 19th century who took over their late husbands' spirits businesses and shaped the industry with revolutionary manufacturing and marketing techniques. Think of Veuve ("widow" in French) Clicquot, Bollinger, Laurent-Perrier, or Pommery. Because of the wives, all of these businesses thrived after the men in charge died—sometimes under mysterious circumstances. Emma continued the tradition by making her beer business grow and prosper through Prohibition and the Depression until it finally closed in 2001.
Whenever I go to Pearl, I always pay homage to her by visiting the Hotel Emma and having dinner at Supper, for elevated American comfort food. Be sure to check out the hotel lobby, which makes great use of repurposed and beautiful heavy machinery.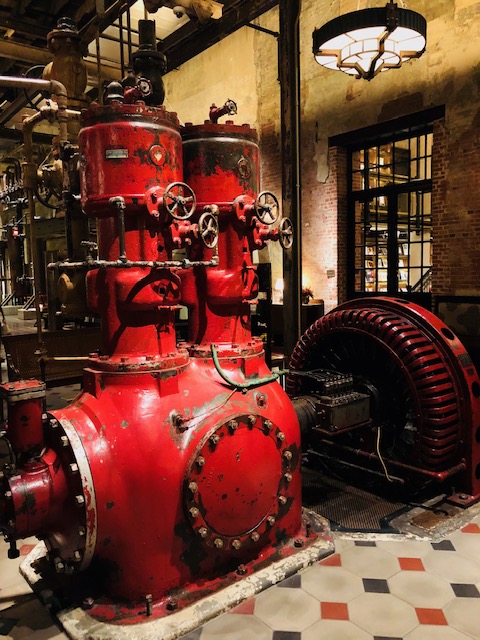 The lobby of Hotel Emma
A passageway off the lobby connects to Southerleigh in the historic Pearl brewhouse, erected in 1894. Southerleigh has taken up the brewing mantle, and with beers named "Combover Corvette," "Forbidden Popsicle," and "Who Needs Action When You Got Words," how can you resist? The food on offer is Southern cuisine from Chef Jeff Balfour, born and bred in Galveston.
There are restaurants for every taste at Pearl, including Botika, for Peruvian-Asian; Green, for kosher vegetarian; and Cured, led by a non-Hodgkin lymphoma survivor, Chef Steve McHugh. The restaurant's name refers to the cured meats featured on the menu as well as McHugh's current health status. Which brings me to one more Pearl restaurant: For great Mexican street food, it's worth paying a visit to La Gloria, where they like to say, "No hace falta morir para llegar a La Gloria." You don't need to die to go to heaven.